Shipping & Returns Policies

Let's talk Shipping.
 We appreciate your patience, things have been a but slower with the mail carriers since COVID, and that is out of our control. We are not Amazon, we are a small boutique service run by people who love coffee. When you order our products, they are made for you!
Roasting/Packaging and Shipping can take:
Between 2-7 business days dependent upon the volume of orders at that time.
Once made and packaged, average shipping time is 5 business days dependent upon destination, and could be up to 12 days particularly for international orders.

Coffee is a food product, so please understand if we have sent it out to you, and you have opened it, we cannot take returns. 

Any claims for any of our other products must be submitted within 3 weeks (21 days) after the product has been received. For packages lost in transit, all claims must be submitted no later than 3 weeks (21 days) after the estimated delivery date. 
IF YOU NOTICE AN ISSUE WITH YOUR PRODUCT(S) THAT IS A MISPRINT/DEFECT/WAS DAMAGED IN TRANSIT ETC., Please contact us immediately at sales@woodbuffalocoffee.com To be eligible for a refund you MUST include: a detailed description of the issue and photos that demonstrate your claim. 
Wrong Address - If you provide an address that is considered insufficient by the courier, the shipment will be returned to us and you will not be eligible for a refund of any kind and would be responsible for reshipment costs if you'd like to update your shipping address at that time and have your product(s) reshipped. If you choose not to pay for reshipment, your items will be donated - thanks for paying it forward!
Unclaimed - Shipments that go unclaimed are returned automatically returned to our office &  will not be eligible for refunds; these items will be donated to charity - thanks for paying it forward!
Traditional Returns/Exchanges - We do not refund orders for buyer's remorse or error (including wrong address). Please be intentional with your ordering.
Notification for EU consumers: According to Article 16(c) and (e) of the Directive 2011/83/EU of the European Parliament and of the Council of 25 October 2011 on consumer rights, the right of withdrawal may not be provided for:
1. the supply of goods that are made to the consumer's specifications or are clearly personalized;
2. sealed goods which were unsealed after delivery and thus aren't suitable for return due to health protection or hygiene reasons,
Therefore all rights are reserved to refuse returns.
This Policy shall be governed and interpreted in accordance with the English language, regardless of any translations made for any purpose whatsoever.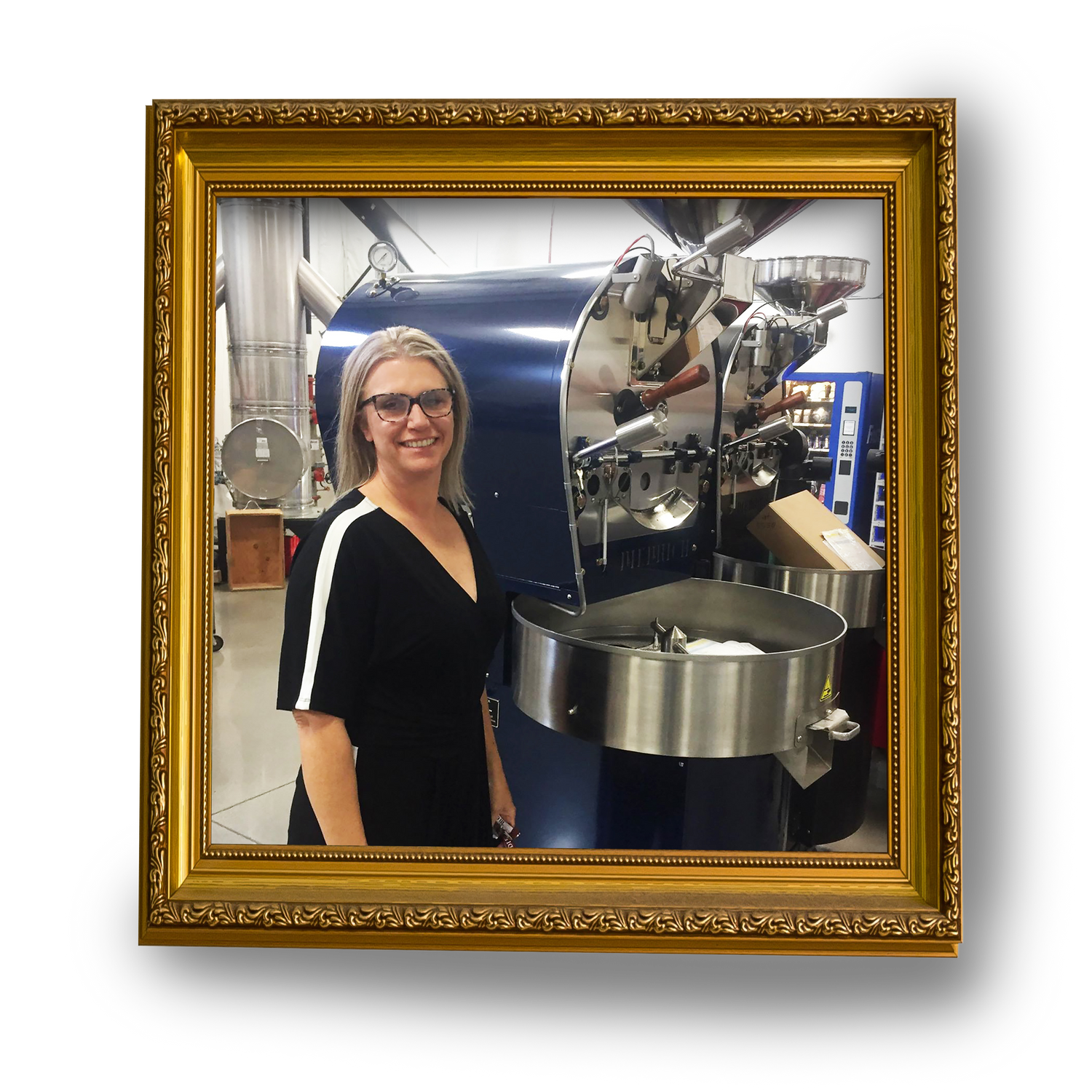 Everyone should believe in something. We believe in GREAT coffee.
Wood Buffalo Coffee Company was started in 2019.
This company was started not solely to provide diversity in our community but also to give back. It is essential to support people in our own neighbourhood and abroad. There is satisfaction in knowing where our coffee comes from and making a difference in the world.

We have chosen to buy our beans from a coffee co-op thatbelieves in paying living wages to farmers, not "market price" which can be far below the cost of living. Instead we pay for a living wage and provide financial assistance to villagers for innovation and sustainability.


Christine Pellegrin is the founder and owner of Wood Buffalo Coffee company. When not drinking coffee, she is busy roasting coffee, pouring coffee and telling others to drink delicious coffee. She's received a "Diedrich Roaster Certificate" for her training at Diedrich headquarters in Idaho. In her past life she spent over ten years in the food and beverage industry.

Coffee is what gets you motivated in the morning. She translated this universal truth into a passion for choice and supporting local business. For over 15 years Christine has worked as a professionally as a paramedic firefighter with an integrated EMS/ Fire department. She was a member of the FMFD Women's Firefit team for two years and it passionate about promoting women in firefighting and sport.

Christine and her proudly Canadian Coffee Company, call the Regional Municipality of Wood Buffalo in Northern Alberta home. She lives with her husband, two children and a chow chow named Yukon Chowneilus.